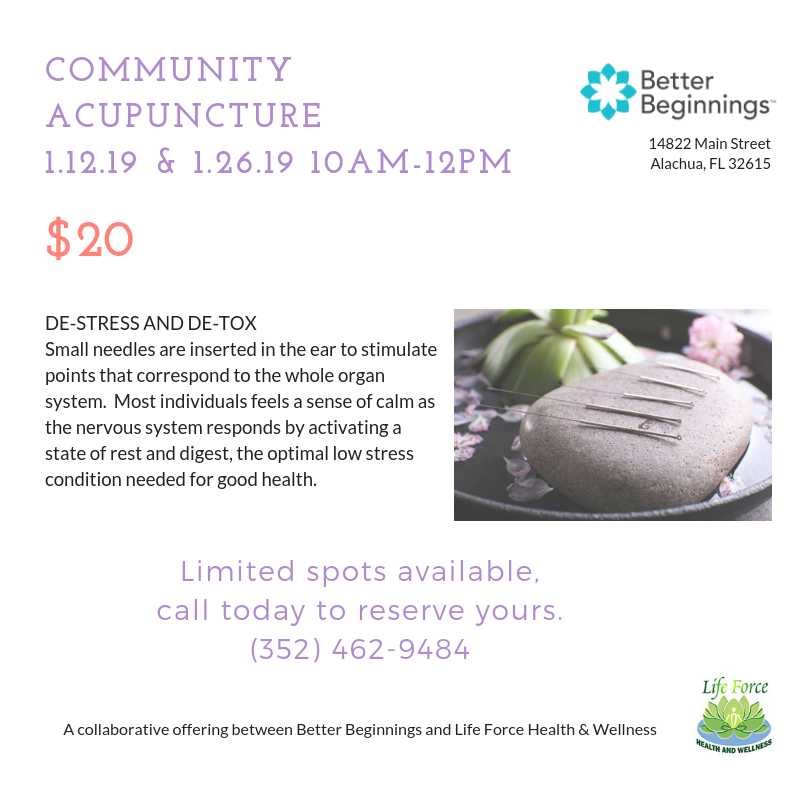 **Please note the 1/12/19 class is cancelled.  Please join us on 1/26 and call ahead to reserve your spot.
Join us Saturday 1/26/19 at either the 10am hour or the 11am hour community auricular (external ear) acupuncture provided by a partnership with Life Force Health & Wellness.
Benefits include: enhanced mood, aids in alleviation of pain, relieves stress and sounder sleep, among many other benefits.
Attendees will enjoy a relaxing environment and a more affordable cost of the group structure.
CALL TO RESERVE YOUR SEAT (352) 462-9484.